Unpolished Parenthood specializes in providing essential mental health support during pregnancy and postpartum. We understand the unique challenges new parents face, offering guidance to navigate this crucial period with patience, confidence, and self-compassion. 
Our approach acknowledges that while babies are naturally adept at being babies, parents often need help adapting to their new roles. This dedicated support helps individuals facing the exhaustion of labor, physical and emotional recovery, and the adjustments necessary when a new family member enters their lives. 
Unpolished Parenthood's emphasis on Mental Health During Pregnancy and Postpartum Support goes beyond self-care, offering virtual consultations that respect you as the expert for your family. 
Together, let's collaborate to set personalized goals and achievable action steps that empower you to handle the challenges of pregnancy, postpartum, and parenthood with resilience and confidence.


Meet Dr. Ellen Kolomeyer: Expert in mental health and wellness during pregnancy, postpartum, and parenthood
Dr. Ellen Kolomeyer is a Licensed Clinical Psychologist certified in perinatal mental health (PMH-C). She has been committed to families' mental health wellness for over a decade through highly attuned, reflective, collaborative, and evidence-based care. Throughout her training and career, Dr. Kolomeyer gained extensive focus on early intervention and prevention and, following her maternity leave, founded Unpolished Parenthood in 2021.
Unpolished Parenthood reminds us to avoid unrealistic standards, expectations, or demands. When we see something we think is "perfect," we often wonder, does what I'm going through happen to anyone else? Is everyone else really so put together? Will I ever feel as happy as this person looks?
Unpolished Parenthood means it's okay to feel unpolished. It's a reminder that what you are going through not only happens to others but is probably quite common, that no one is as put together as they appear, and that we never know someone's whole story. It is also a reminder to be kind to ourselves and that we are stronger than we think. The core belief of Unpolished Parenthood is that every parent deserves to be happy in parenthood, and every baby deserves a gratified parent. We can all find joy in being unpolished.
Unpolished Parenthood is a private practice that strives to be safe, welcoming, mindful, and transparent. Here, you'll find evidence-based, research-supported strategies, a cognitive-behavioral approach, and a highly interpersonal style to provide individualized care that meets your unique needs. By using key, objective points to track progress in our work together, you can expect that Unpolished Parenthood works to meet your goals while empowering you with the tools and confidence you need to maintain long-term success.

You deserve happiness

Your privacy is important

Online therapy also available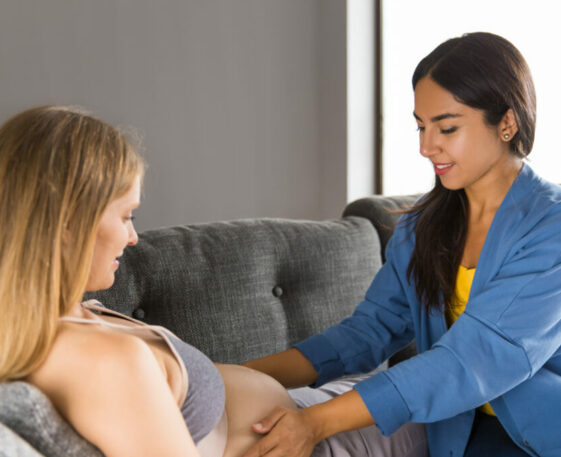 Pregnancy & Postpartum Support
The term "perinatal" encompasses the period from pregnancy through the first year after childbirth, during which new parents often face immense societal pressures and may experience Perinatal Mood and Anxiety Disorders (PMADs). 
Unpolished Parenthood provides online perinatal mental health counseling to help parents prepare for this challenging period. Our focus on parental well-being aims to ensure a successful transition into parenthood, underscoring the importance of planning for parents as much as for the baby.
Postpartum Depression
Around 60-80% of parents experience "baby blues" due to hormonal changes and adjustment after childbirth, typically lasting up to two weeks. Postpartum depression affects about 20% of parents, with pregnancy and childbirth being significant risk factors. 
Unpolished Parenthood offers a safe and non-judgmental environment and online postpartum depression therapy to address postpartum depression, with Dr. Ellen Kolomeyer specializing in perinatal mental health support to address individual struggles. Effective intervention is crucial as untreated postpartum depression can persist beyond the first year postpartum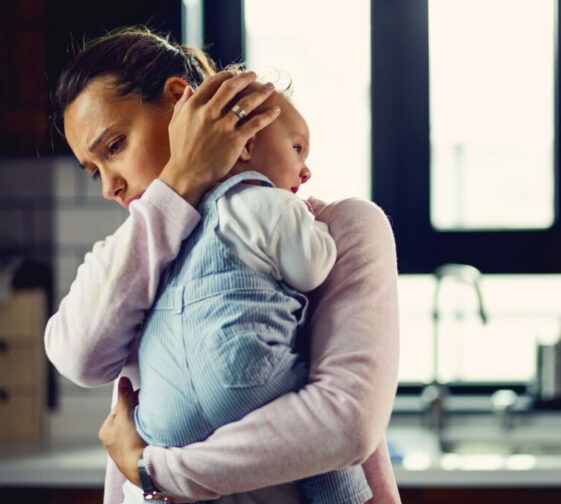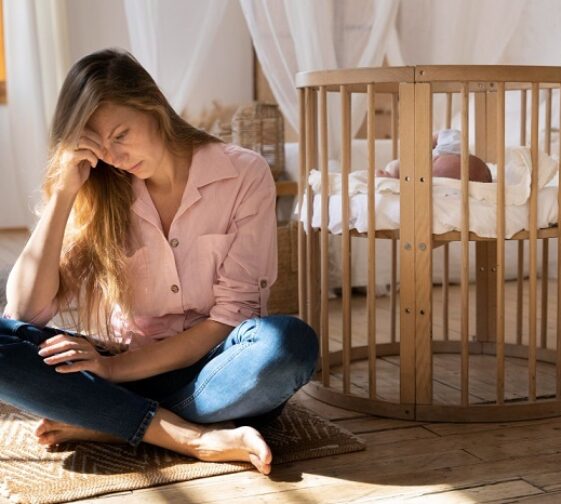 Anxiety during Pregnancy & Postpartum
Pregnancy and postpartum bring various challenges, including anxiety, posttraumatic stress disorder (PTSD), intrusive thoughts, obsessions, compulsions, and panic attacks. Perinatal anxiety can affect both birth and non-birth parents at any point during the first year postpartum, triggered by various factors.
Perinatal mood and anxiety disorders can persist beyond the first year if left untreated, impacting as many as 20% of new parents. These symptoms can manifest as excessive worrying about the baby's well-being, irritability, panic, poor sleep, and exhaustion. 
Parenting Support
Unpolished Parenthood recognizes the challenges of managing toddlers and young children's behaviors as they explore their world and test boundaries. Emphasizing a preventive approach, they collaborate with parents to proactively address challenges rather than adopting a wait-and-see approach. Accessing the right online parenting support can promote social and academic success for children while preventing the need for more intensive interventions later on.
Unpolished Parenthood works with parents to boost their confidence in managing their children's emotional and behavioral difficulties, providing tailored strategies that align with each family's philosophies and the developmental stages of their children. Through this approach, we aim to improve positive family relationships and promote children's positive behaviors, equipping parents with techniques for managing their specific household needs.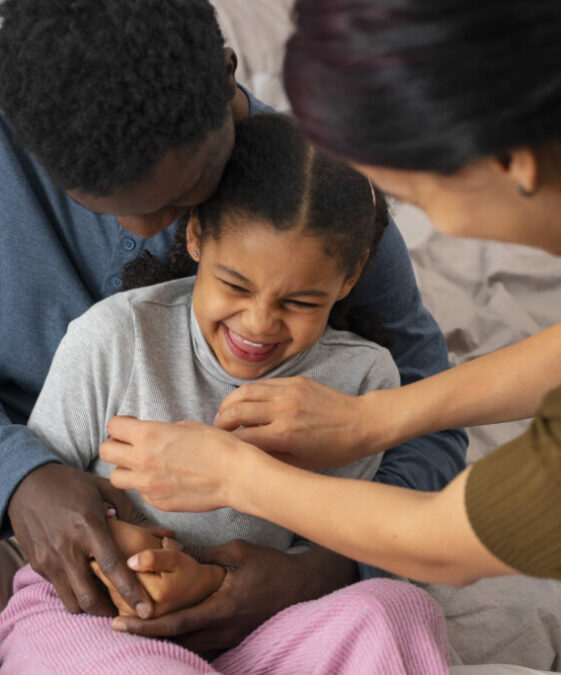 We are an inclusive practice and warmly welcome all individuals and families. It is our privilege to be trusted and invited into your life.














Your Journey to Strength and Resilience
One of the biggest keys to a successful therapeutic relationship is clients' personal connection with their providers. At Unpolished Parenthood, clients can enjoy a safe, inclusive, welcoming, and transparent space where they will feel seen, heard, and understood.
You already possess so many strengths; together, with our perinatal mental health therapist, we will draw on those and figure out the next steps that are right for you so you can enjoy life from a restored perspective. The hardest part of getting help is being open to asking for it, so why wait any longer?
Free 15-minute Consultation
Are you ready to get started? Take the first step toward a happier and more fulfilled life today by calling or texting 305.619.3264 or sending a message here