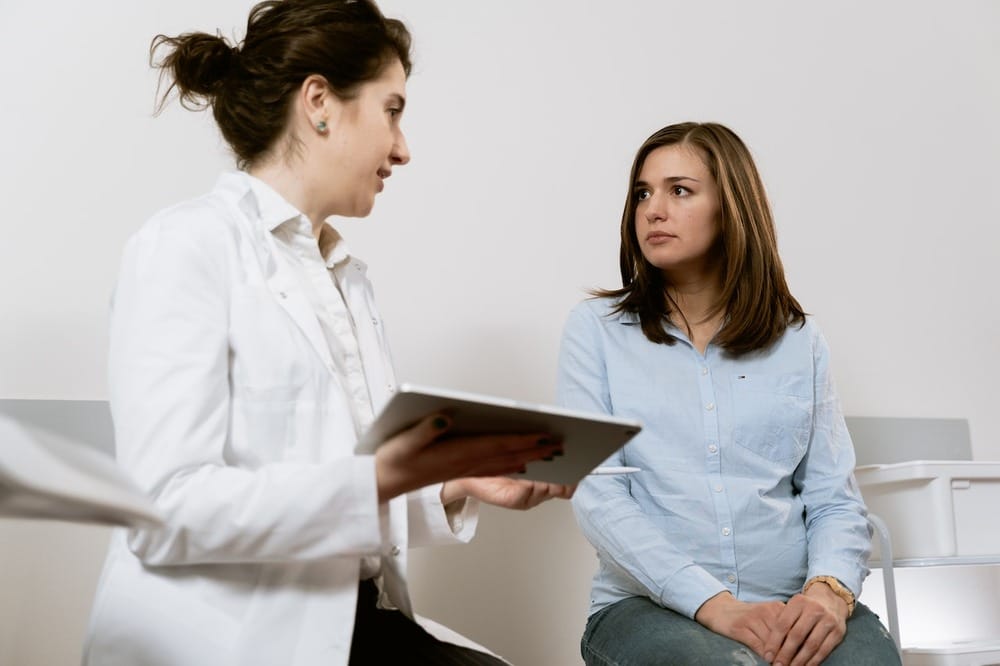 Nearly all parents experience mood fluctuations and worries during pregnancy and after the baby's arrival. Actually, nearly all parents experience mood fluctuations and worries, period. Surprise! You're going to worry about your kids for the rest of your life.
Seriously though, some fluctuation in mood and anxiety is a typical, normal experience of pregnancy and parenthood. However, there are other times when these experiences do fall outside of the typical range, and you need perinatal anxiety treatment to get back to feeling like yourself.
What is Perinatal Anxiety?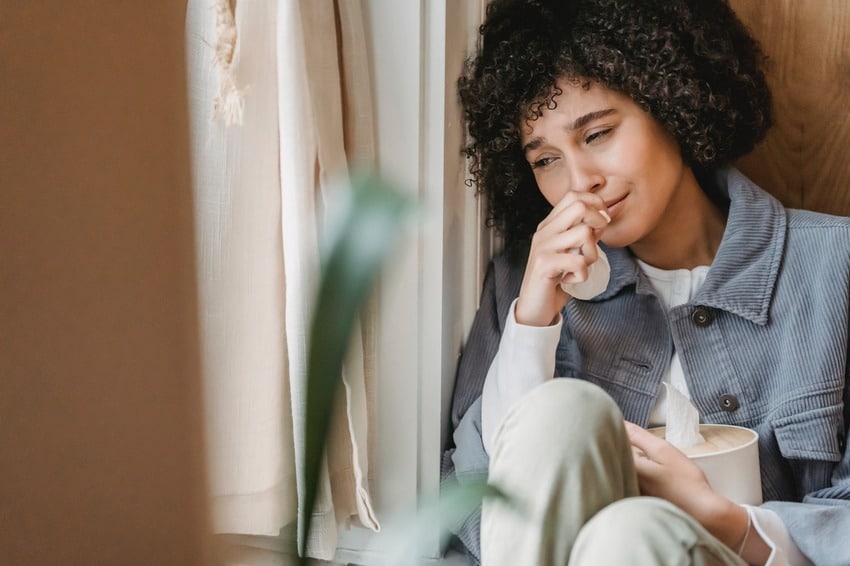 When we talk about perinatal anxiety, we technically mean the timeframe during pregnancy and the first year postpartum. But anxiety can also happen to parents and support partners who didn't give birth.
Moreover, it doesn't always happen right away. It can happen to parents at any point during the first year after the baby is born, and can be triggered by trauma, medical complications, hardships at home, going back to work, weaning from breastfeeding, significant difficulties with something like feeding or sleeping, or other life stressors. Further, perinatal mood and anxiety disorders can last well past the first year if left untreated.
As many as 20% of all new parents (that includes those who give birth and those who don't) experience significant anxiety during pregnancy and postpartum. Anxiety can look different for everyone.
Sometimes it may feel like all you do is worry about your baby's health and safety to the point that it robs you of everyday joys. Other times, you may feel angry and irritable towards others, including your partner. You may even be experiencing panicky feelings like racing heart and trouble breathing. Often, these anxiety symptoms come with poor sleep, and the exhaustion snowballs, making everything else feel so much worse. The weight can be crushing.
If any of the following symptoms sound familiar, you may be experiencing heightened anxiety.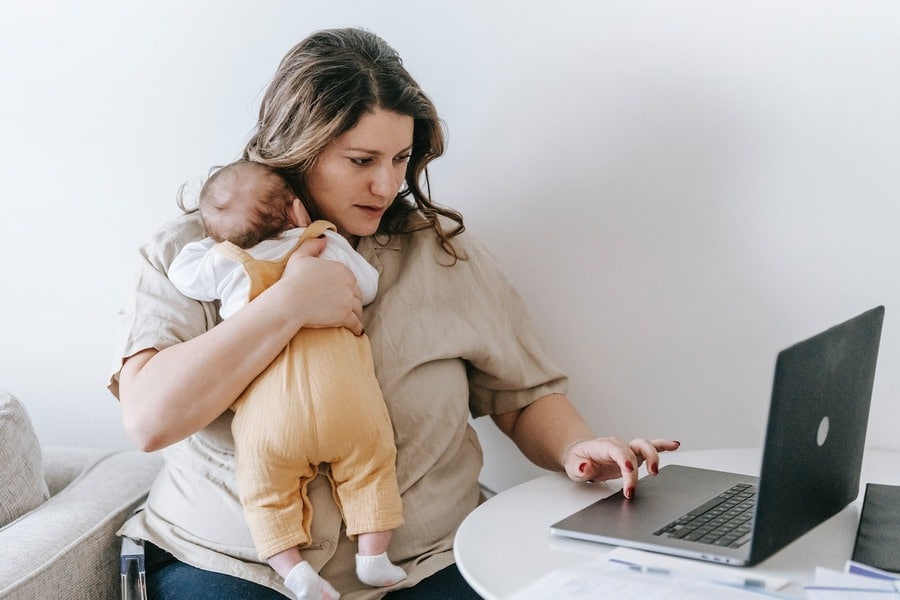 I'm always worried about my baby (for example, about their health or safety).
I'm worried about always making the best parenting choices all the time, wondering about the long-term impact of each choice or even each interaction I have with my baby or child.
I can't control my worries and they are always on my mind.
I find myself being angry, agitated, and irritable.
I'm often restless and feel on edge.
I have trouble concentrating and focusing.
I'm often fatigued but have trouble falling or staying asleep.
I have physical symptoms that aren't due to a medical issue including feeling very tense and like my heart is racing, shortness of breath, or headaches, body aches, and upset stomach.
Causes of Perinatal Anxiety
Where do perinatal mood and anxiety disorders come from and why do they happen?
First, know that it is a universal experience, and it is not your fault. Though expressed differently in different cultures around the world, research showed that perinatal mood and anxiety disorders during pregnancy and postpartum are seen internationally.
Second, mood and anxiety disorders during pregnancy and postpartum come from the intersection of your own biology, psychology, and social factors.
Perinatal Anxiety Treatment
Significant anxiety may impair how well you're able to function in your day-to-day life. On top of that, it may impair how much happiness and connection you're able to feel with your baby and other loved ones.
There are gold standard, evidence-based interventions available for anxiety that will help you manage your worries and symptoms, feel in control of your life, and gain a restored perspective.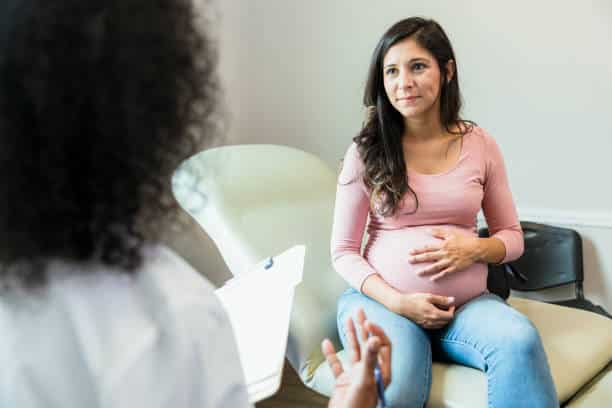 Worrying about something that hasn't happened yet or attempting to prepare and over prepare for things that might happen in the future leads to mental overload, burns you out, and it is the thief of your joy.
Together, we will work on recognizing your worries and the impact anxiety is having on your life. Often, you may find yourself more aware of the resulting emotions or the uncomfortable feelings inside your body that happen as the result of anxiety but you're less likely to pinpoint why you're feeling that way.
So, the first step is recognizing that you're having intensified worries as they happen. Put a name and a label to it, identifying the specific thought you're having.
Next, we'll evaluate the validity of your anxious thoughts and reframe them. This part can get tricky because, when it comes to your babies and children, many of the worries we have about them are absolutely valid. That's why we also must evaluate the conclusion of that worried thought.
Many times, it is a falsely distorted conclusion about what is actually going to happen and how likely it is to happen. Thus, we will do some detective work and uncover the evidence; we'll find the evidence against the conclusion you are most worried about and for the outcome that's more likely to happen.
Part of the work we do together will also include mindfulness and grounding practices. The core concept behind mindfulness is that we must acknowledge and accept our emotions without any judgment placed on the feeling or on ourselves; we must not fight against how we feel but simply accept, let it be, and let it pass.
Let Us Help You Relieve Your Perinatal Anxiety
Let Unpolished Parenthood help you manage all the feelings that are unique to you in an individualized way that makes sense for you and your life. As we collaborate, you will get back to feeling like yourself and finding joy in a life you love. Typically, clients who undergo our perinatal anxiety treatment in Plantation find relief within 12-16 sessions and 6-week short-term strategy sessions are available as well. Don't spend more time worried about the future than you spend living in the present. Help is here and with the right help, you will feel like yourself again.