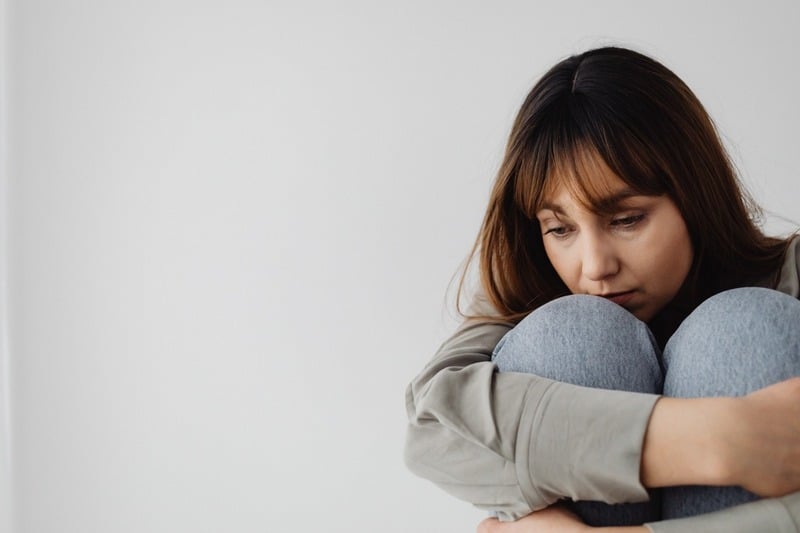 Perinatal Depression Versus Postpartum Depression: Is There a Difference?
Perinatal is a term that you may come across less frequently, but it encompasses the timeframe from pregnancy all the way through the first year postpartum, whereas postpartum refers to the period after birth lasting through the baby's first birthday.
At Unpolished Parenthood, we offer perinatal depression treatment that is tailored to your unique needs, whether you are in the prenatal or postpartum stage. Our services extend beyond in-person sessions, as we provide virtual consultations, ensuring that you can access the support and guidance you need conveniently and comfortably.
Read on to learn more about our perinatal depression treatment in Plantation and how we can assist you in this important phase of your life.
What is Postpartum Depression?
Postpartum depression is one of the most common complications of birth. Certainly, it's widely known about, but it's still not so openly discussed. Nearly 20% of new parents may experience perinatal or postpartum depression and it affects both moms and dads. Despite this, many parents who experience postpartum depression feel too afraid, guilty, or alone to talk about it.
One common myth about postpartum depression is that it starts right after a baby is born. In reality, it can happen anytime during pregnancy or throughout the first year postpartum.
While postpartum depression symptoms may look different for everyone, some common ones to look out for include:
Sadness
Frequent crying
Feeling ashamed, guilty, or hopeless
Not feeling bonded or connected to your baby
Anger and irritability toward others
Not enjoying the things you used to like
Feeling alone, isolated, and withdrawn from people you were once close to
Being unable to fall or stay asleep at times when you could be sleeping
Changes in appetite
And even thoughts of hurting yourself, your baby, or someone else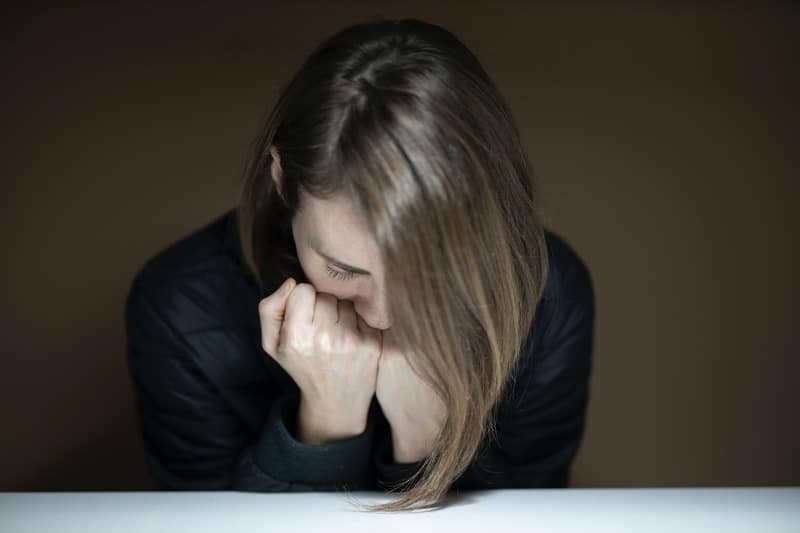 Often, new parents wonder whether what they are experiencing is baby blues or postpartum depression. There are some overlapping symptoms that can make this distinction confusing, but there are several key differences as well.
To help differentiate baby blues from depression, consider that baby blues typically starts a few days after birth but does not last longer than approximately two weeks after birth. On the other hand, depression can begin before or after a baby is born and lasts well past the ~two-week mark.
Further, when new moms and dads have baby blues, they typically still feel overall happiness in life and can take pleasure in things. They may just find themselves more tearful and emotional than they were before. Additionally, there's no core change in self-esteem associated with baby blues. In other words, new parents experiencing baby blues don't usually feel that deep shame, blame, or guilt associated with depression.
Moreover, all moms and dads are tired, that's just life! With baby blues, that tiredness does get better with rest. But if you're experiencing postpartum depression symptoms, it can often feel like a huge weight is on you – like you are always extraordinarily fatigued and no amount of rest makes it better.
Risk Factors for Perinatal Depression
Postpartum depression and other mood and anxiety disorders are a universal experience. It can happen to anyone regardless of sex, gender identity, race, ethnicity, education, or income. Though expressed differently in different cultures around the world, research showed that perinatal depression is seen internationally.
Mood and anxiety disorders during pregnancy and postpartum come from the intersection of your own biology, psychology, and social factors. Check out the diagram below to see the different variables that create the risk factors for postpartum depression and anxiety.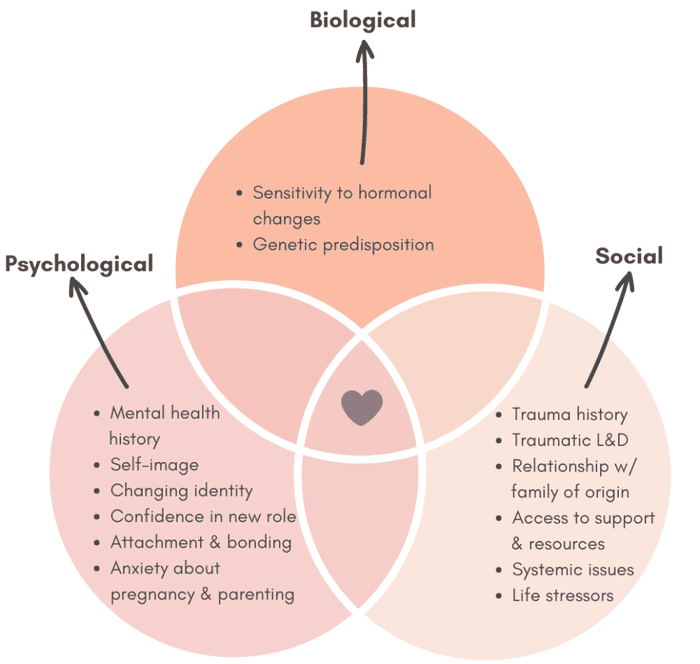 6 Ways to Deal with Postpartum Depression
1. As often as possible, eat nutritious meals and snacks, and stay hydrated. You can prepare before the baby gets here by freezing your favorite meals and stocking up the fridge and pantry. Carry a large water bottle even at home as a reminder to drink. Plan out who will be doing the grocery shopping (or ordering delivery) and when.
2. Move your body any way you can. Aim for 30 minutes, 3-5 days per week, and do whatever is most accessible for you. Daily exercise can reduce symptoms of depression and anxiety. Going out for some fresh air for you and your baby can help you get moving, even if it's only for a few minutes a day at first. Getting started is key. Always check with your healthcare provider before starting a new physical routine and do what feels right for your body.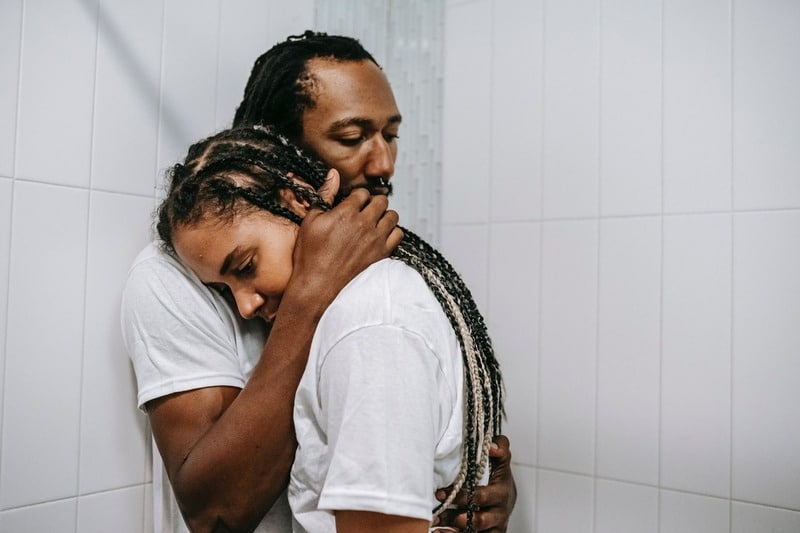 3. Connect. Lack of social support is linked to a decline in well-being in the first year postpartum. Conversely, feeling supported is one of the strongest protective factors against postpartum depression and postpartum anxiety. Aim for quality over quantity. A support network doesn't have to be big, it just has to fill your cup.
4. Sleep. Think of sleep as a security blanket. Getting enough is one of the best ways to deal with postpartum depression and protect your physical and mental well-being. Good sleep helps you regulate emotions and cope more effectively with stress, whereas poor sleep is linked to worsening symptoms of depression and other mood and anxiety disorders. This is another area where quality is more important than quantity. Good but short sleep is better than long but not restful sleep.
5. Ask for and accept help. Sometimes, that alone is the hardest part of getting support. If your people are offering help, take them up on it. If you have trouble letting go of the reins, start small. Ask someone to watch the baby while you're all in the same place so you can sleep, shower, eat, or get back into a self-care activity you enjoy. Use this time for you.
6. Set realistic expectations and show yourself kindness and compassion. You don't have to do it all. That early postpartum time is for resting, bonding, and nourishment of your body and soul. Go at your own pace and don't compare yourself to anyone else's journey or the ideas you may have had in mind before the baby got here. Give yourself permission to let go of some expectations you had of yourself and focus on feeling your best first.
Treatment for Postpartum & Perinatal Depression
Depression during pregnancy and postpartum is temporary when treated with help from a mental healthcare provider who is certified in perinatal mental health. There are gold standard, evidence-based, interventions available that will help you get out of what may currently feel like a dark place and back to enjoying a life you love. After all, happy parents make happy babies. Get the treatment for postpartum depression you deserve.
Reach Out for Help on Perinatal Depression Treatment in Plantation
Dr. Ellen Kolomeyer from Unpolished Parenthood provides perinatal depression treatment in Plantation and extends her virtual services to clients nationwide. I If you've been experiencing a shift in your well-being and haven't been feeling quite like yourself, we are here to help. You can reach out to us at 305-619-3264 or send us a message to get started on your journey to healing and well-being.
Please note, that this is not medical advice or therapy. If you are in a crisis situation or thinking about hurting yourself, your baby, or someone else, please visit your nearest emergency department, or call or text the national crisis lifeline at 988.