In addition to physical needs like feeding, sleeping, skin-to-skin, and changing, one of babies' most basic needs is high-quality interactions. Even newborn babies thrive from face-to-face play. 
As babies become toddlers and then young children, social-emotional wellbeing serves as the foundation for all growth including physical, cognitive, and language development.
That's why Unpolished Parenthood provides developmental guidance to help parents increase their own reflection and attunement to their baby's emotional needs. Whether you have a newborn and you're unsure how to best use their wake windows, or an older infant or toddler, we can work together to ensure that you are laying the foundation of development to your little one's fullest capacity.
Using Your Baby's Wake Windows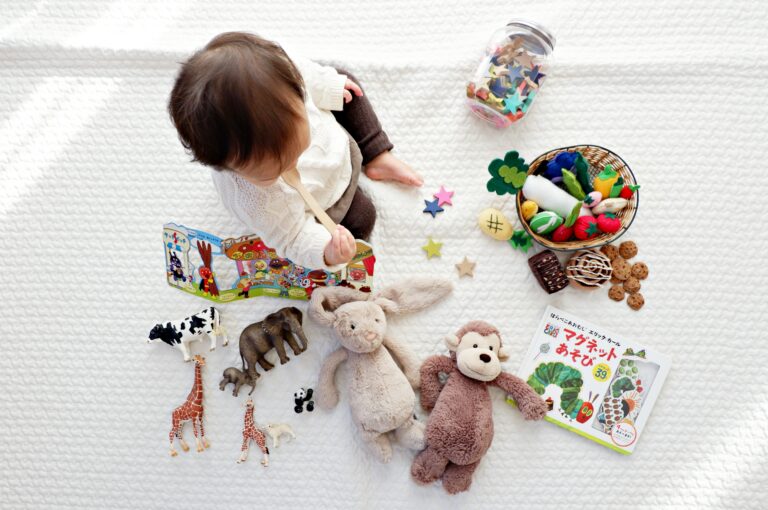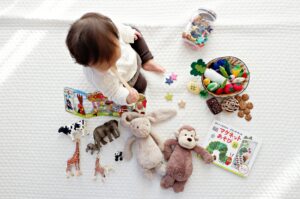 I often hear from parents that they feel as though they're dragging through their day, performing what feels like monotonous tasks to their baby. I've been there before too, and I deeply felt that myself. What changed for me was learning to make it fun and to rotate activities that support all aspects of development and even boost bonding. As we work together, we will reframe your mindset to move through the day with the baby, while learning to seize opportunities to maximize development and make it fun for you while we're at it. 
5 Ideas To Try With Your Baby Right Now
Sensory bags and sensory bottles.

That's two separate activities – you got a freebie! Take a Ziploc bag and fill it with something you already have. Some examples to get you started include water and dish soap, water and a sponge, paint, hair gel, whipped cream, body wash, and shaving cream, and you can even add a little food coloring if you have it. Tape the bag to the floor or table and let the baby explore the texture. If trying out a sensory bottle, fill it with water and ice and let the baby go to town shaking it and seeing the ice melt. You could also fill the bottle with anything like dried beans, uncooked rice or macaroni, or unpopped popcorn for the baby to roll and shake. If you're feeling crafty you can fill these with glitter, confetti, pom poms, or anything! Just make sure it's sealed tight, and no choking hazards fall out. While the baby is playing, narrate what you see happening; talk about the sounds you're hearing, and the baby's actions, and make some commentary about the baby's awesome exploration skills.

Talk, sing, and read

. I can make you a single promise: your face and your voice are your baby's favorite things. You are your baby's greatest source of comfort and delight. Whether your home is filled with one hundred toys and activities or zero, know that nothing can stop

you

. Take your baby on tours of your home and describe everything like a museum guide. Making lunch? Describe what you're doing, the foods, colors, and textures. Is the baby working on new skills? Narrate their actions like a sports announcer. Have hot gossip? Your baby's the best secret keeper. Admittedly, talking to someone who doesn't respond can feel unnatural at first. Keep practicing and you'll find your groove. You can even leave a little space for the baby to "respond" and help build the foundation of a back-and-forth conversation. Read and sing, too. It doesn't matter if you don't like your voice—your baby does! Try reading and singing while facing your baby so you can look at each other. This gives you an opportunity to delight in the baby's reactions while the baby delights into seeing you and watching your mouth.  

We all know we

should

be

doing tummy time

but let's also acknowledge that many babies don't appreciate the task as much as we do. It can become much more stressful and frustrating for parents and babies than it needs to be, so explore different ways to make it fun! Help babies gain strength by pressing against their feet, let them climb a pillow "mountain," place mirrors down on the tummy time mat (babies love admiring themselves and hearing you narrate what they're seeing), and use high-contrast books, pictures, and objects to grab their attention. Plus, did you know it still counts as tummy time if the baby is on your chest or even in your lap?! Skin-to-skin + tummy time = win-win!

Older babies love little puzzles

. Take objects from around the house and put them in a container. If you're feeling extra creative, you can combine some of the sensory play from #1 and create a sensory bin. Simply let your baby take the objects out and put them back in. You can make it even more advanced by putting something like a laundry basket or pasta strainer on top of objects so the baby can see what's inside and work to get things out. Talk through the baby's actions in real-time! It's okay if the baby gets a little frustrated. You can let them struggle just a little bit to scaffold their ability for more complex tasks and to build up their frustration tolerance.

Action-based games help build babies' vocabulary, motor skills, social skills, and cognitive development. Gently hold up their arms and stretch them up and to the sides while telling baby, "Sooo big!!" or "I love you THIS much!!" You can also lay the baby on his or her tummy and blow on their back or trace shapes and letters on their back with your finger, giving them some great contact while listening to you narrate what you're doing. Pro tip: ask the baby what they're feeling and insert your guess – "I bet that tickles a little! You're feeling my hand on you, I'm tracing a big heart because I love you so much!"
Bonus: Any fun, face-to-face activity that lets baby explore something new and hear your voice strengthens the important building blocks of social-emotional development.
Understanding babies' and toddlers' emotional needs and helping them reach their fullest capacity for growth & development.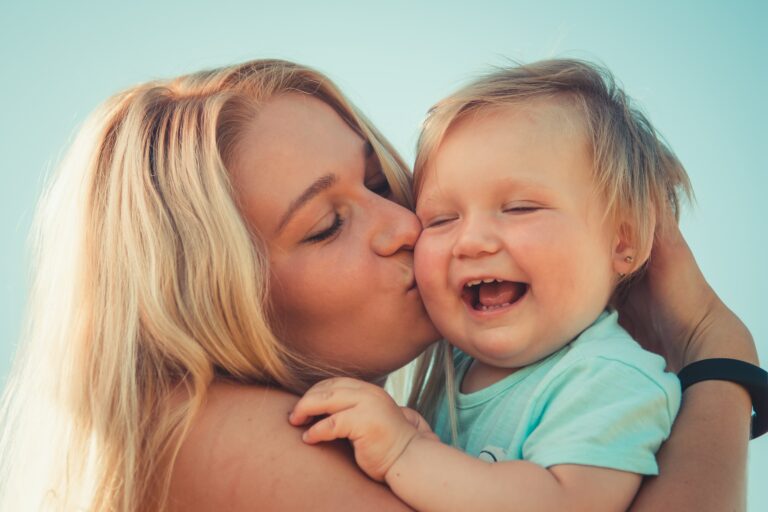 Understanding what babies, toddlers, and young kids need from a developmental perspective is the guide that helps parents know how to respond to their babies. Knowing what they need emotionally helps you respond to babies as they explore new activities and, in turn, boosts your child's sense of comfort, security, safety, and you guessed it: social-emotional development. According to decades of research on a framework called the Circle of Security, kids of all ages need an adult to watch over them, enjoy with them, help them, protect them, comfort them, organize their big feelings, and, above all, delight in the very being.
I highly encourage parents to hold these needs in mind as they engage in any type of play or activity with babies, toddlers, and kids. As you try different activities, follow your child's lead in what they like and what they gravitate toward. Finding the ones your baby loves to do helps them shine their brightest. 
By working with Unpolished Parenthood, you will lay the groundwork for a secure relationship with your child across the lifespan, learn to trust your own approach, and set your child up for lifelong success. 
Dr. Ellen Kolomeyer is based in Plantation, FL, and provides virtual services to clients who live throughout Florida. Through her practice, Unpolished Parenthood, Dr. Kolomeyer offers traditional one-on-one therapy, personalized programs, and strategy sessions. 
Call 305.619.3264 or message Unpolished Parenthood today to get started.