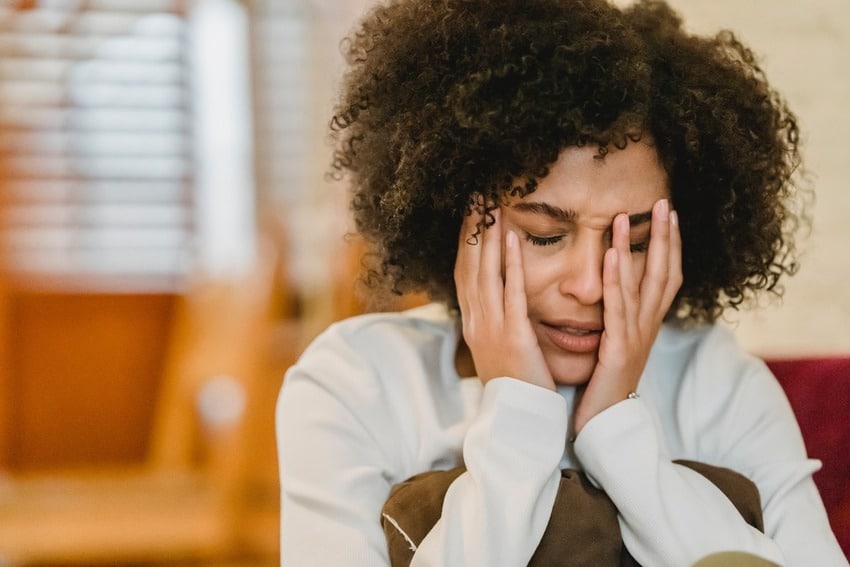 Panic attacks, which are a key feature of panic disorder, fall under the umbrella of anxiety. Whether expected due to a certain trigger or coming on without warning, our bodies can go into panic mode. Getting treatment for panic attacks during pregnancy and postpartum is critical as these feelings of intense fear and physical sensations can happen suddenly. They can make you wonder if you are having a heart attack.
People who have had a panic attack often report that they felt a terrifying loss of control and were afraid they were going crazy or dying. In rare cases, they may even develop agoraphobia, another type of anxiety disorder that results from a debilitating fear of being in public and not being able to escape if something embarrassing (like a panic attack) happens.
Why Do Panic Attacks During Pregnancy and Postpartum Happen?
There is not one clear cut answer. What we do know is that several factors including hormonal changes, sleep deprivation, or stressful events like a labor and delivery that didn't go according to plan, baby's health conditions, or challenges with baby's sleeping and eating can all trigger heightened responses to anxiety, including panic attacks.
Signs of Pregnancy & Postpartum Panic Attacks
A panic attack is a scary experience, whether it's your first one ever or you have experienced them regularly. It may only last minutes but it can feel like it lasts hours or like it'll never end. If you think you had a panic attack, read on for a list of the common signs of panic attacks.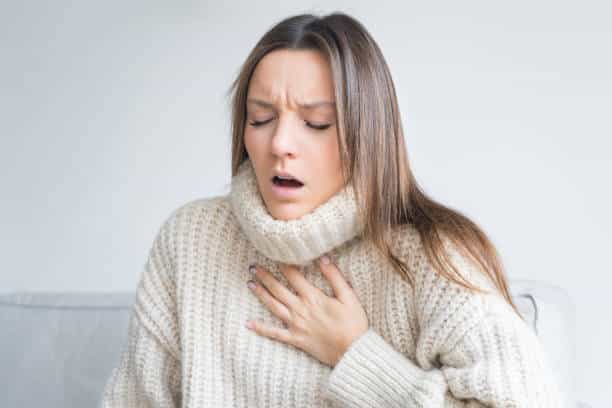 Intense fear
Shortness of breath
Feeling like you are choking or being smothered
Chest pain
Rapid heartbeat
Upset stomach
Dizziness
Feeling very hot or very cold
Numbness or tingling
Restlessness
Agitation and irritability
How Panic Attacks Can Be Managed with Cognitive-Behavioral Intervention
If you have experienced panic attacks, we will collaboratively work on grounding practices and tailor a cognitive-behavioral intervention to your specific experience so you can stop living in fear and regain control of your life. Cognitive-behavioral therapy (CBT) is an evidence-based, gold-standard treatment that studies have shown is an effective intervention for panic attacks and panic disorder.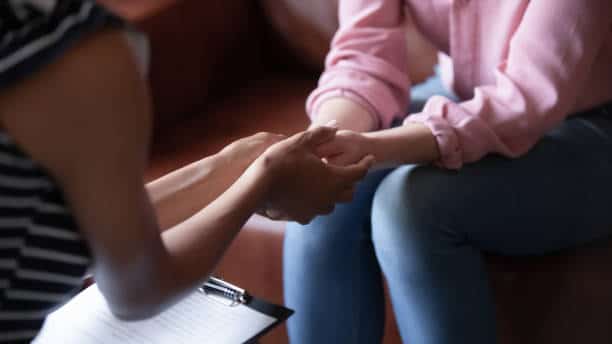 First, we'll determine whether the postpartum or pregnancy panic attacks are expected or unexpected. In other words, we'll figure out if the panic attacks are associated with a specific fear, a reminder, or other trigger. Alternatively, panic attacks may be unexpected and seemingly come out of nowhere without any triggers at all.
A cognitive-behavioral intervention plan aims to address your thoughts (the cognitive part) and your actions (the behavioral piece). Negative thinking patterns, self-defeating beliefs, and fear-based thinking are common among people who experience panic attacks.
A mental healthcare provider who practices CBT will help you overcome those cognitions, learn to reframe your thoughts into more helpful, fair, accurate, and realistic ideas about yourself and the world, and, ultimately, improve the actions that stem from your thoughts. We'll work on healthier thinking patterns, healthier behaviors, improving mood, and decreasing fears and worries.
How to Deal with Panic Attacks During Pregnancy & Postpartum at Home
Have a go-to object that you can grab, hold on to, and focus on. What does it feel like? Is there a weight to it? Is it smooth or does it have a texture? What can you do with it?
Practice deep breathing, inhaling slowly through your nose and exhaling slowly through your mouth. It can help to count as you breathe in and out. Repeat for as long as you need.
Engage your senses to ground you and bring you back to the present moment. Right now, in this moment: what are you hearing, seeing, smelling, tasting, feeling, touching?
Get Treatment for Panic Attacks During Pregnancy & PostPartum
Dr. Ellen Kolomeyer can help you manage postpartum and pregnancy panic attacks, stop living in fear, and get back to a life you love. Dr. Kolomeyer is based in Plantation, FL and provides virtual services to clients who live throughout Florida. Through her practice, Unpolished Parenthood, Dr. Kolomeyer offers traditional one-on-one therapy, personalized programs, and strategy sessions. Call 305.619.3264 or message Unpolished Parenthood today to get started.