Anytime a baby is born, a parent is born. Babies are born knowing exactly how to baby, yet no parent is born knowing exactly how to parent. There are so many books, classes, and resources for expecting parents. Yet, we can never truly prepare for what it's like when our little ones get here with their temperaments, personalities, preferences, and opinions. If only they could communicate using a language we're already fluent in!
When we think about it like that, it's no surprise that new parents often feel overwhelmed. Many struggles are pervasive; every parent can relate, even if it's not their first baby. The exhaustion of labor & delivery, physical and emotional recovery, adjusting to a whole new person entering your life, figuring out feeding, a new routine, and baby's likes and dislikes, sleep deprivation, and major hormone shifts often result in feeling like you're just in survival mode day after day. Fight, flight, freeze.
That's why Unpolished Parenthood is dedicated to helping pregnant individuals and parents in Alabama navigate life's challenges with patience, confidence, and self-compassion. This is more than self-care. Working with Unpolished Parenthood, mothers, fathers, birthing individuals, non-gestational partners, foster and adoptive parents, and all caregivers can gain the critical tools necessary to successfully handle and become resilient to pregnancy, postpartum, and parenting difficulties.
Unpolished Parenthood adopts the gold-standard philosophy that you are the expert when it comes to you and your family, and it is a psychologist's job to follow your lead. Together, we will collaborate to develop goals and attainable action steps that are specific to you through virtual consultations. By drawing on your strengths, we will figure out the next steps that are right for you.
Meet Dr. Ellen Kolomeyer: Expert in Mental Health and Wellness During Pregnancy, Postpartum, and Parenthood
Dr. Ellen Kolomeyer is a Licensed Clinical Psychologist certified in perinatal mental health (PMH-C). She has been committed to families' mental health wellness for over a decade through highly attuned, reflective, collaborative, and evidence-based care. Throughout her training and career, Dr. Kolomeyer gained extensive focus in early intervention and prevention and, following her own maternity leave, founded Unpolished Parenthood in 2021.
 Unpolished Parenthood is a reminder that we should not hold ourselves to unrealistic standards, expectations, or demands. When we see something we think is "perfect," we often wonder, does what I'm going through happen to anyone else? Is everyone else really so put together? Will I ever feel as happy as this person looks?
 Unpolished Parenthood means it's okay to feel unpolished. It's a reminder that what you are going through not only happens to others but is probably quite common, that no one is as put together as they appear, and that we never know someone's whole story. It is also a reminder to be kind to ourselves and that we are stronger than we think. The core belief of Unpolished Parenthood is that every parent deserves to be happy in parenthood and every baby deserves a gratified parent. We can all find joy in being unpolished.
Unpolished Parenthood is a private practice that strives to be safe, welcoming, mindful, and transparent. Here, you'll find evidence-based, research-supported strategies, a cognitive-behavioral approach, and a highly interpersonal style to provide individualized care that meets your unique needs. By using key, objective points to track progress in our work together, you can expect that Unpolished Parenthood works to meet your goals while empowering you with the tools and confidence you need to maintain long-term success.

You deserve happiness

Your privacy is important

Online therapy also available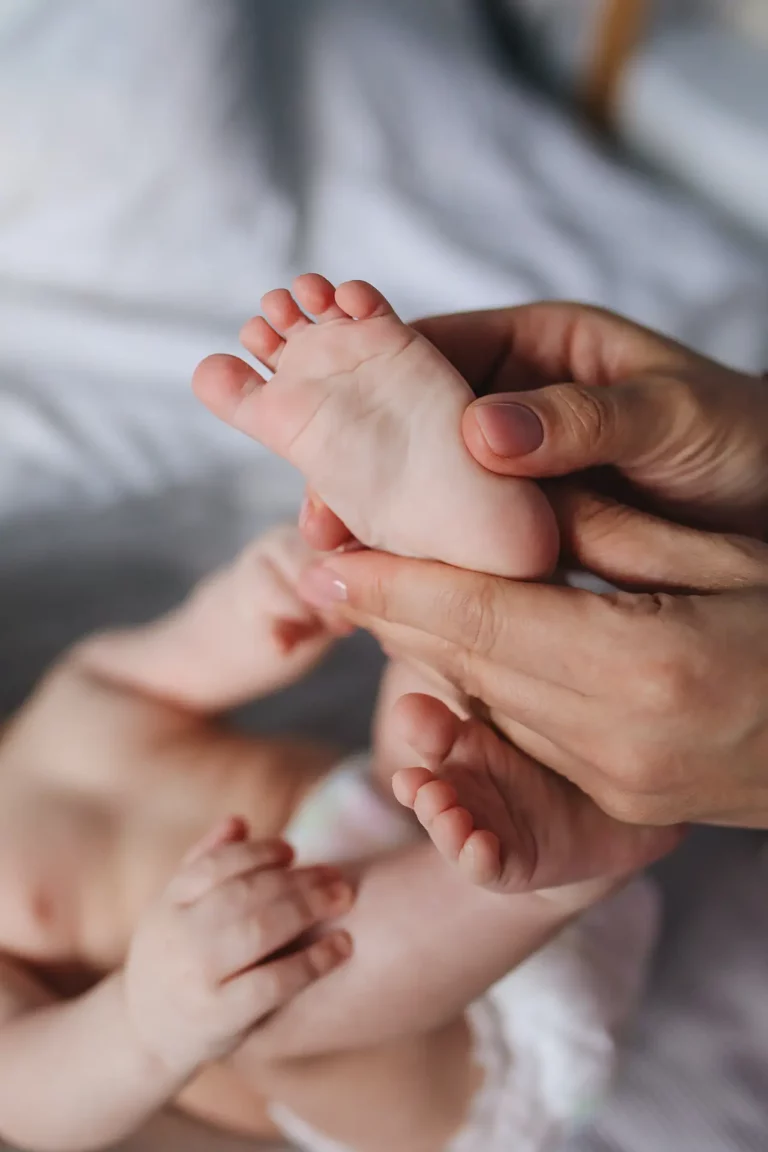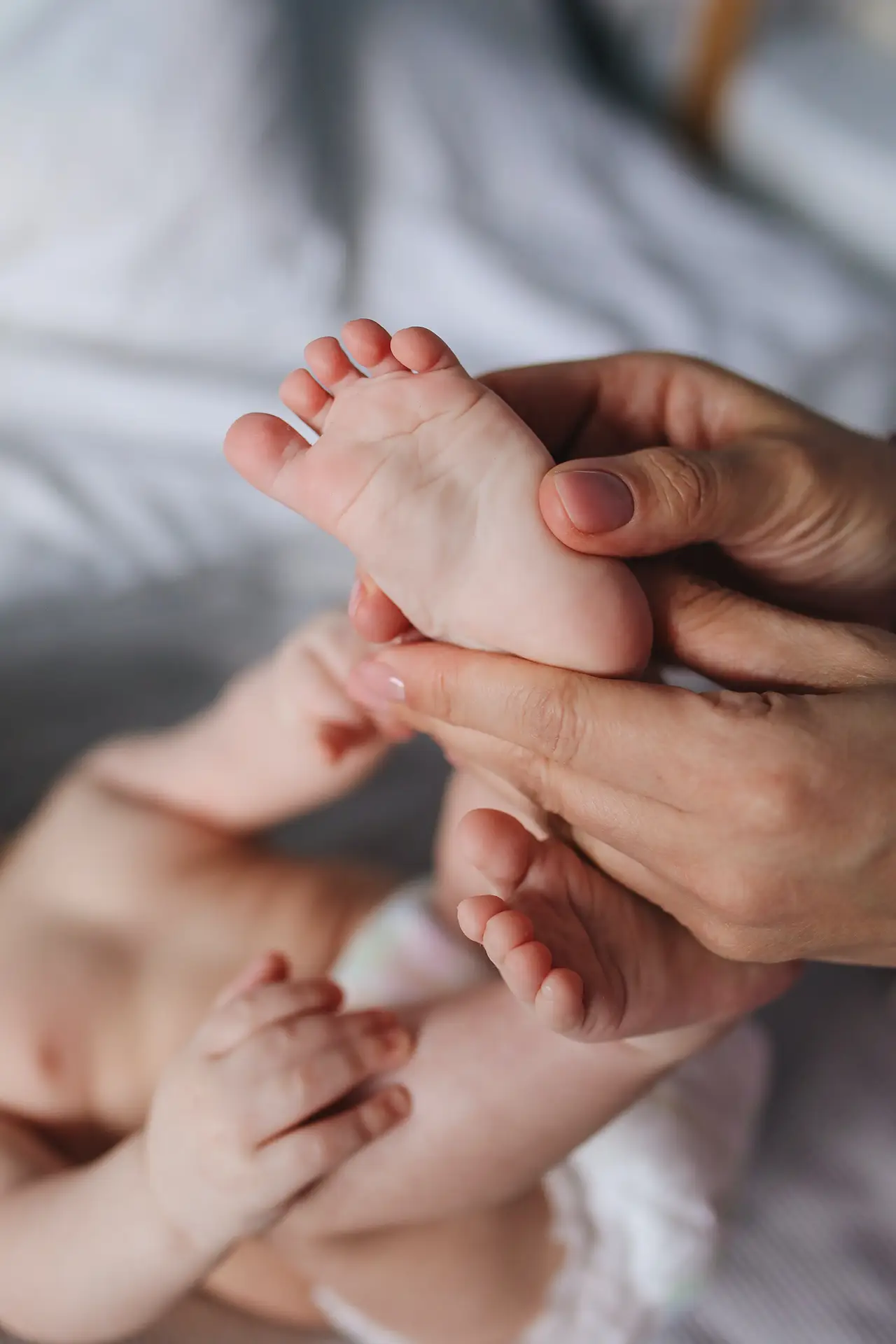 Pregnancy & Postpartum Support
Perinatal refers to the timeframe spanning pregnancy through the first year postpartum. During this time, there is often significant external pressure on expectant and new parents – pressure to love pregnancy, be overjoyed while waiting for baby to arrive, immediately bond with baby, transition seamlessly into parenthood, find time for self-care, attend to other children and family members, manage the household, go back to work, and for this balancing act to come naturally while keeping it all together. This pressure is stressful and overwhelming at best but can be debilitating at worst.
Welcoming a new baby is a major adjustment. It is no surprise that Perinatal Mood and Anxiety Disorders (PMADs) are universal. If you believe you are experiencing a PMAD such as depression, anxiety, post-traumatic stress, distressing intrusive and repetitive thoughts or images, or something else that doesn't feel like you are yourself, know that it is not your fault. You did absolutely nothing wrong and you are not to blame. PMADs affect mothers and fathers around the world, and they do not discriminate; PMADs impact people of all ages, gender identities, races, ethnicities, education levels, and socioeconomic statuses.
As we wait for baby to arrive, everyone is delighted to tend to mom. Pregnant women and expecting parents are constantly gushed over and provided for by their friends and family. Their doctor checks on them monthly, biweekly, weekly, and sometimes even more frequently than that. But after baby arrives, parental well-being often becomes an afterthought. Planning ahead for parents' success on this journey is just as crucial as planning for baby and can prevent the need for more intensive intervention later.
Unpolished Parenthood can help even before baby arrives so that you feel prepared to navigate this new chapter of life. Difficulties that are left unresolved may continue to deteriorate parents' mental well-being. With the right help, you will be well, and you will find happiness in parenthood. Together we will plan the critical aspects that make the fourth trimester successful for you and baby.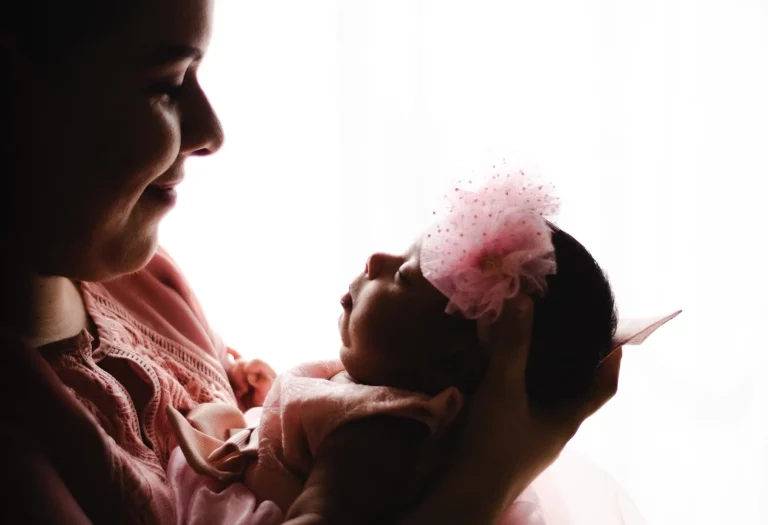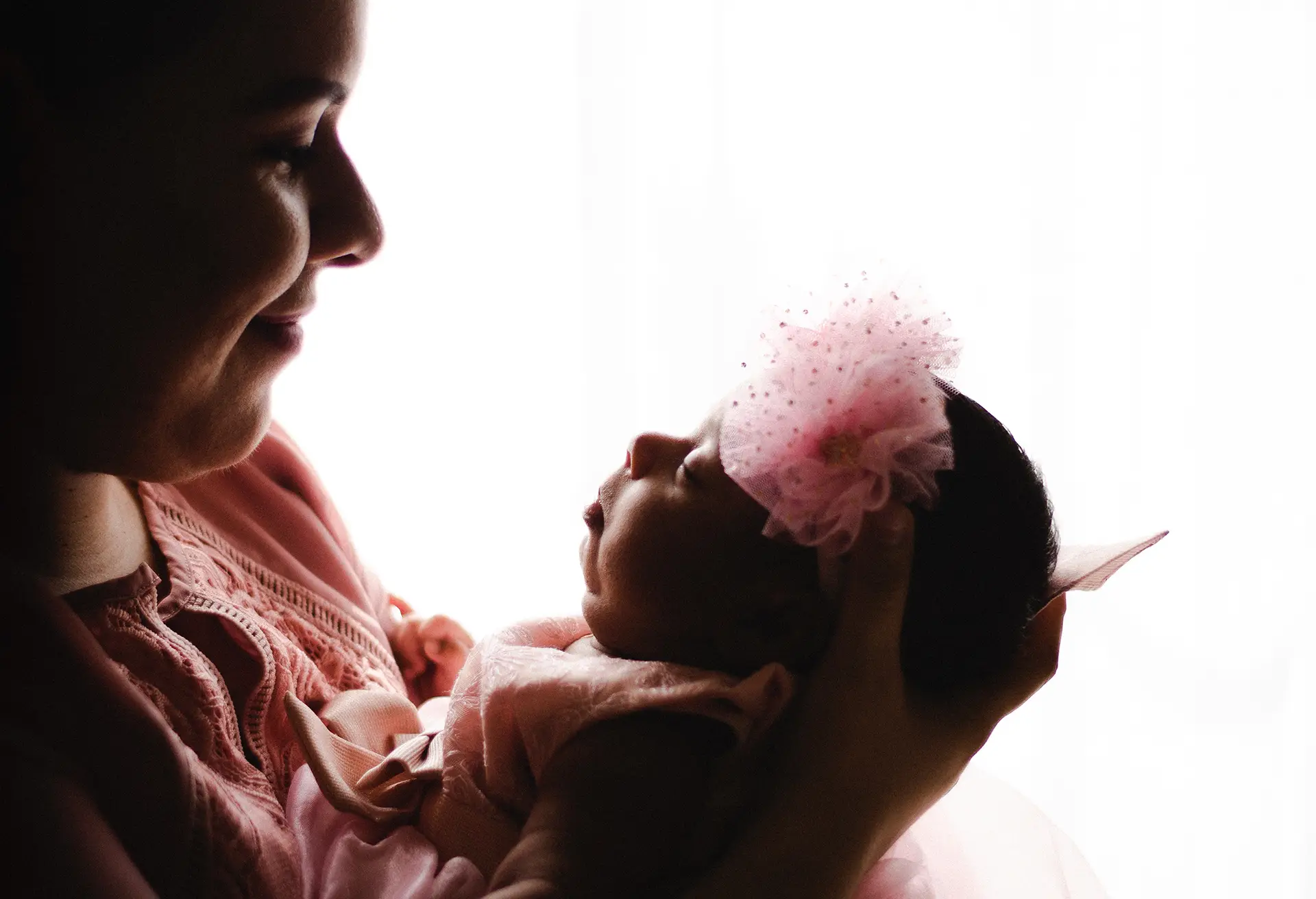 Postpartum Depression
Did you know that research shows most parents (around 60-80%) experience baby blues after the birth of a baby? This mostly has to do with hormones and an adjustment period. Typically, baby blues last no longer than two weeks. Postpartum depression, on the other hand, affects about 20% of parents well past those first two weeks. That's 1 in 5 people, and the number one risk factor is being pregnant and having a baby. Chances are someone you know has been there or is there right now. If not treated with an appropriate, evidence-based intervention, postpartum depression can last much longer than the first year postpartum.
At Unpolished Parenthood, you will find a safe and non-judgmental environment where you can share freely and openly about the challenges you are experiencing through virtual sessions. Dr. Ellen Kolomeyer has specially focused training in perinatal mental health in Alabama to address the personal nuances of parents' struggles with postpartum depression.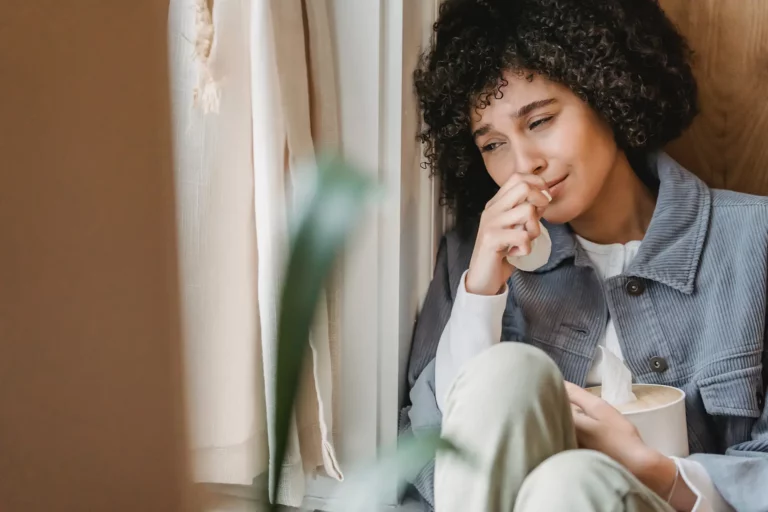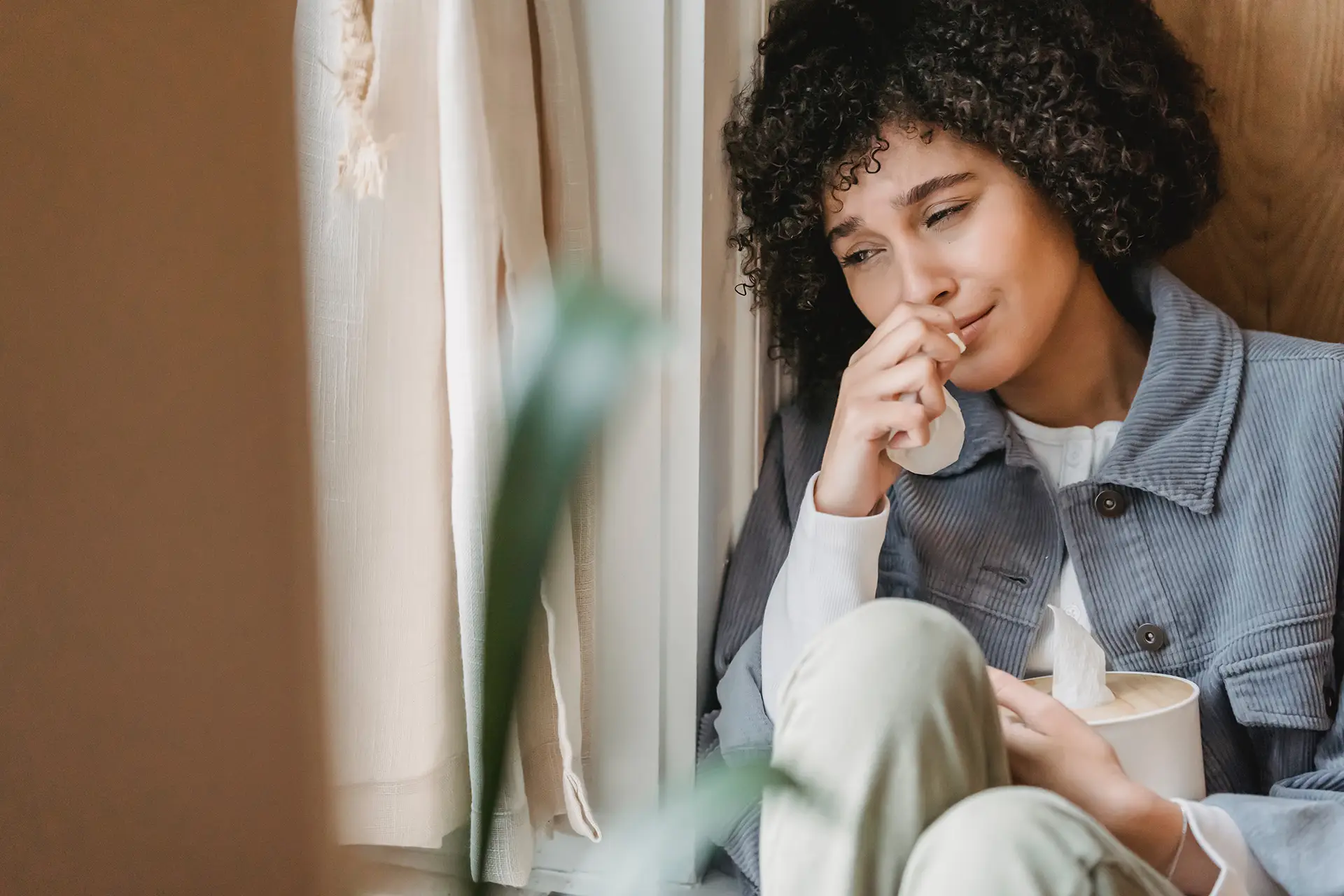 Anxiety during Pregnancy & Postpartum
Other common challenges seen during pregnancy and postpartum are significant anxiety, posttraumatic stress disorder (PTSD) from complications during pregnancy, labor, or delivery, intrusive thoughts, obsessions, and compulsions and panic attacks.
When we talk about perinatal anxiety, we technically mean the timeframe during pregnancy and the first year postpartum. But anxiety can also happen to parents and support partners who didn't give birth. Moreover, it doesn't always happen right away. It can happen to parents at any point during the first year after the baby is born, and can be triggered by trauma, medical complications, hardships at home, going back to work, weaning from breastfeeding, significant difficulties with something like feeding or sleeping, or other life stressors. Further, perinatal mood and anxiety disorders can last well past the first year if left untreated.
As many as 20% of all new parents (that includes those who give birth and those who don't) experience significant anxiety during pregnancy and postpartum. Anxiety can look different for everyone. Sometimes it may feel like all you do is worry about your baby's health and safety to the point that it robs you of everyday joys. Other times, you may feel angry and irritable towards others, including your partner. You may even be experiencing panicky feelings like racing heart and trouble breathing. Often, these anxiety symptoms come with poor sleep, and the exhaustion snowballs, making everything else feel so much worse. The weight can be crushing.
Let Unpolished Parenthood help you manage all the feelings that are unique to you in an individualized way that makes sense for you and your life. As we collaborate, you will get back to feeling like yourself and finding joy in a life you love.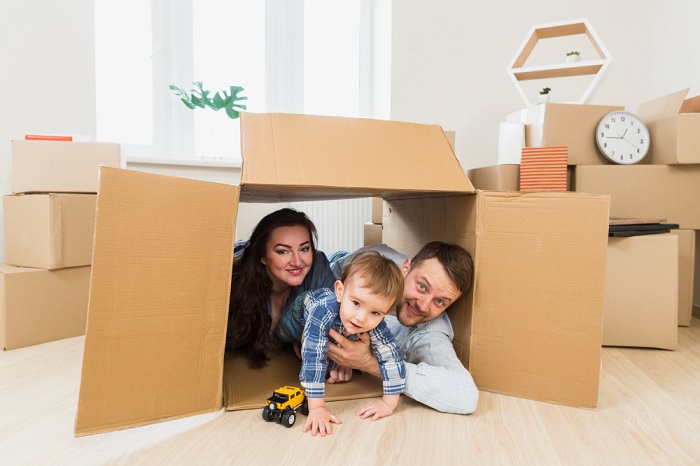 Parenting Support
Managing toddlers' and young children's difficult behaviors is tough as they become their own people who just can't wait to explore their world, learn about everything, be independent, and test all the boundaries. When parents come to Unpolished Parenthood for help, we will operate under the idea of prevention. That means that rather than taking a wait-and-see approach, we'll collaborate on solutions for the challenges you're facing right away. 
Getting the right mental health during pregnancy and postpartum support in Alabama to help you manage your child's behavior promotes social and academic success. It prevents the need for more intensive intervention later. There are a few key ingredients to behavior management, and I always let parents in on the secret: behavior is communication. In other words, the way kids act tells us everything we need to know about how they feel. Being attuned to what they are telling us with their behavior guides parents in their own reactions.
Unpolished Parenthood works with parents who desire to enhance their self-confidence in managing emotional, behavioral, and other difficulties their toddlers and young children experience. Together we will figure out the next best steps for your family to move forward confidently, successfully, and joyously.
 Above all, every parent that works with Unpolished Parenthood is seeking to improve family relationships and increase children's positive behaviors. Many of the strategies you will gain focus on parents' own philosophies, responses to their children, and understanding of young children's development. Of course, parents also gain actionable and tangible tools and techniques to manage the specific needs in their own homes.
We are an inclusive practice and warmly welcome all individuals and families. It is our privilege to be trusted and invited into your life.














Your Journey to Strength and Resilience
One of the biggest keys to a successful therapeutic relationship is the personal connection that clients feel with their provider. At Unpolished Parenthood, clients can enjoy a safe, inclusive, welcoming, and transparent space where they will feel seen, heard, and understood.
You already possess so many strengths; together we will draw on those and figure out the next steps that are right for you so you can enjoy life from a restored perspective. The hardest part of getting help is being open to asking for it, so why wait any longer?
Contact us and get the right mental health during pregnancy and postpartum support in Alabama! Every online consultation with Dr. Kolomeyer is a step in the right direction
Free 15-minute Consultation
Are you ready to get started? Take the first step toward a happier and more fulfilled life today by calling or texting 305.619.3264 or sending a message here