Mindfulness is one of those big buzzwords lately, especially as it gets confused for superficial advice like practicing all your self-care and mindfulness to be happier! In reality, mindfulness is not a new concept and has been researched for over 50 years. Mindfulness has been used to reduce depression, anxiety, pain, and stress as well as to improve general physical and emotional well-being and the feeling of grounded presence.
The true meaning of mindfulness is that it is the exploration and acceptance of the present experience. More specifically, it is your non-judgmental awareness in the present moment. The purpose of mindfulness practice is to bring attention and awareness to the present moment without evaluating an experience as positive or negative; rather, it just is.
Cultivating a mindfulness practice during the perinatal period (specifically, during pregnancy and postpartum) has also been shown to help new parents adjust. Continuing a mindfulness practice and adapting one as part of the daily routine may also help parents feel less stressed, more in control, and like they are truly present as opposed to time simply flying by around them.
Practicing Mindfulness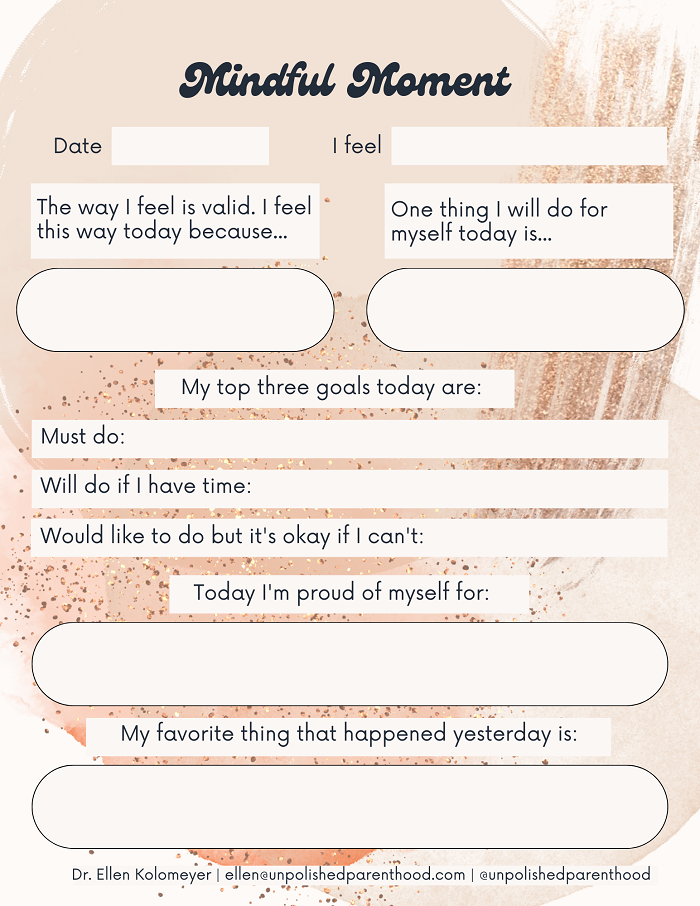 To practice mindfulness as a new parent (and beyond) means to connect with your body and with your baby by grounding your awareness and attention to the present moment. Mindfulness is a meaningful practice anytime and is especially relevant when it feels as though your mind is racing, you are feeling stressed, irritable, or anytime you recognize you need to ground yourself.
As you practice mindfulness, also practice self-compassion and being kind to yourself. The more you incorporate a mindfulness practice as a part of your daily routine, the more natural it becomes throughout your life. You can practice all of these with baby, and some can be practiced on your own, without baby. You can practice in the evening before bed, when first starting your day, while showering, while feeding baby, holding baby, etc.
Ultimately, you know yourself best when it comes to figuring out which practices you like and don't like and when you can realistically fit them into your life. The overall goal is to accept there is ebb and flow in life and feel it all is a part of living.
Try These Proven Methods:
1. Deep Breathing Exercises for Grounding and Relaxation
Bring your awareness to your breathing. Take 10 long, slow deep breaths. Breathe in through your nose, feeling the air fill your entire body, and out through your mouth, letting out a sigh as you exhale. Most of us take shallow breaths into our chests, not allowing our full body to benefit from each breath and, sometimes, even causing physical feelings of anxiety as our chests tighten from shallow breaths. Instead, focus on taking deep breaths that allow oxygen to flow throughout. As you breathe in, make sure your stomach rises more than your chest. As you get started with this practice, it can be helpful to place one hand on your chest and one on your stomach to ensure that your stomach expands more than your chest.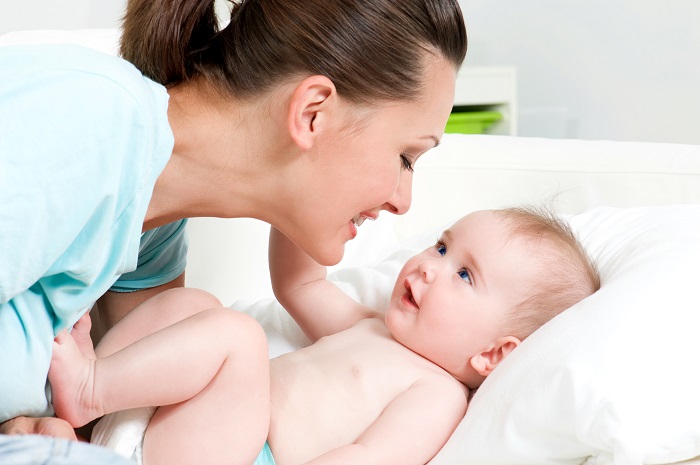 2. Choosing a Meaningful Word to Cultivate Calmness
Choose a word that is meaningful to you, that is intentional, aspirational, and helps you feel calm. Use it as the word for this period in your life. (By the way? This word can change as often as you need!) This word can be something like present, grounded, peace, or anything else that feels right to you and your own experience. The word can be incorporated anytime but try practicing it along with deep breathing. Say it in your head as you breathe or out loud as you sigh and exhale.
3. Using Physical Sensations to Realign Attention and Find Balance
Ground your attention, especially when you are feeling extra stressed, worried, irritable, tense, or like your mind is all over the place and you want to work back to baseline. Focus on something physical on your body such as the palms of your hands or the soles of your feet. Focus on what your hands and feet are touching and feeling. Is there weight on them? What texture are they feeling? Focus on those things.
4. Engaging the Senses to Foster Calmness and Strengthen the Bond with Your Baby
Now, engage your senses. Focus on baby's features. Examples to get you started are below; however, you do not have to try to remember or do all of them. Feel free to turn this into anything that feels right for you.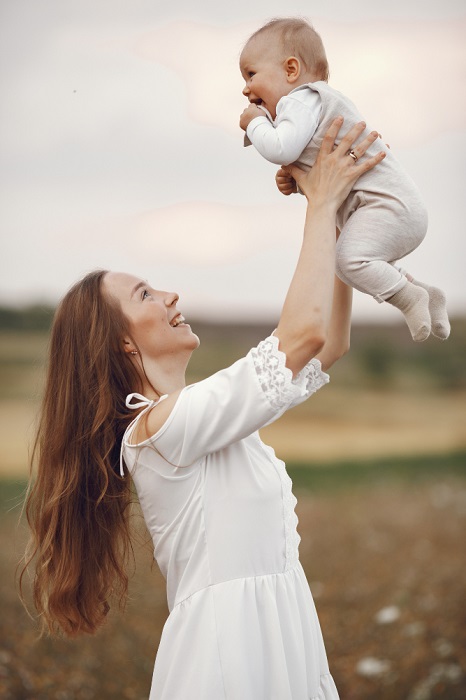 What does baby's hair look like? Has the color changed?
Is it thinner or thicker than when he or she was born?
How does it feel and smell? What sounds is baby making right now?
Maybe they're being fed right now – listen to the swallows and all the different types of noises baby makes when feeding!
What are baby's hands and legs doing?
Can you notice their breath? How does it feel to you?
What about the color and length of baby's eyelashes, the curves in the ears, nose, mouth, and hands – what do you notice about them?
If you are currently holding your baby, notice the weight in your arms and against your body.
Are you able to stroke baby's hair or face?
Brush your face against baby's cheek.
How does baby's skin feel on yours?
Take in the warmth you are sharing. What is the expression on baby's face?
Whether calm or distressed, peaceful or tense, simply notice; don't judge, don't evaluate, don't blame. Just see baby for all they are in this moment.
5. Noticing Thoughts and Emotions without Judgment
Focus back on your feelings. What thoughts and emotions are you having right now, in this moment? Whether you yourself are happy, calm, tense, distressed, or distracted with a hundred things on your to-do list, simply take note from a neutral perspective. "That's the thought I'm having right now. That's the feeling I'm having right now. That's okay." Let it pass and focus back in on your senses.
Ending the Practice and Transitioning Back to Daily Activities
When you're ready to end the practice, start to move and stretch, starting with your fingers and toes until you are ready to dive back into the rest of your day.
When you're ready to incorporate mindfulness as part of your daily routine, check out our Mindful Moment worksheet too!
(Sources: American Psychological Association, 2020; Dhillon, 2017; Isgut et al., 2017; James, 2016; Kabat-Zinn, 2013; Paulus, 2016)
Dr. Ellen Kolomeyer is based in Plantation, FL, and provides virtual services to clients who live throughout Florida. In her practice, Unpolished Parenthood, Dr. Kolomeyer offers one-on-one therapy, strategy sessions, and personalized programs. Call 305.619.3264 or message Unpolished Parenthood today to get started.